Unforeseen expenses are a harsh reality in life. Even if you believe you are stable financially, an unplanned or unpredicted expense can severely compromise that stability.
Depending on the severity of the urgent situation, such scenarios could also leave you in debt.
There are numerous insurance policies available, each aiming to safeguard different facets of your health or assets.
The following part lists seven popular insurance policies and coverage types that individuals and organizations must know about.
Life Insurance
This type of insurance is unique because it focuses on an individual's life. The insurer pays the resolved amount of coverage upon death or at the end of a specified period. Considering life is a person's most valuable asset, life insurance is currently at its most comprehensive; hence, every individual needs insurance. It helps protects the family if an untimely death or offers a sufficient sum in old age when income capacity is down.
Insurance is not only a way of protection; it is also an investment. A specific amount is returned to the insured upon death or the expiration of a period. Remember that there are subcategories under this type of insurance. For instance, term life insurance is one of the most fundamental types, providing payment to the insurer's beneficiaries in case the insurer dies within the stipulated time. 
Automobile Insurance
Motor insurance plans provide monetary support in the event of an accident, especially if it involves your car or motorcycle. Motor insurance is offered for three types of motorized vehicles, such as: 
Car insurance covering privately owned four-wheeler vehicles
Two-wheeler insurance covers privately owned two-wheeler vehicles such as motorcycles and scooters.
Commercial vehicle insurance is utilized for business purposes, particularly logistics. Such regulations state that your company's vehicles remain in good condition, thus minimizing losses substantially.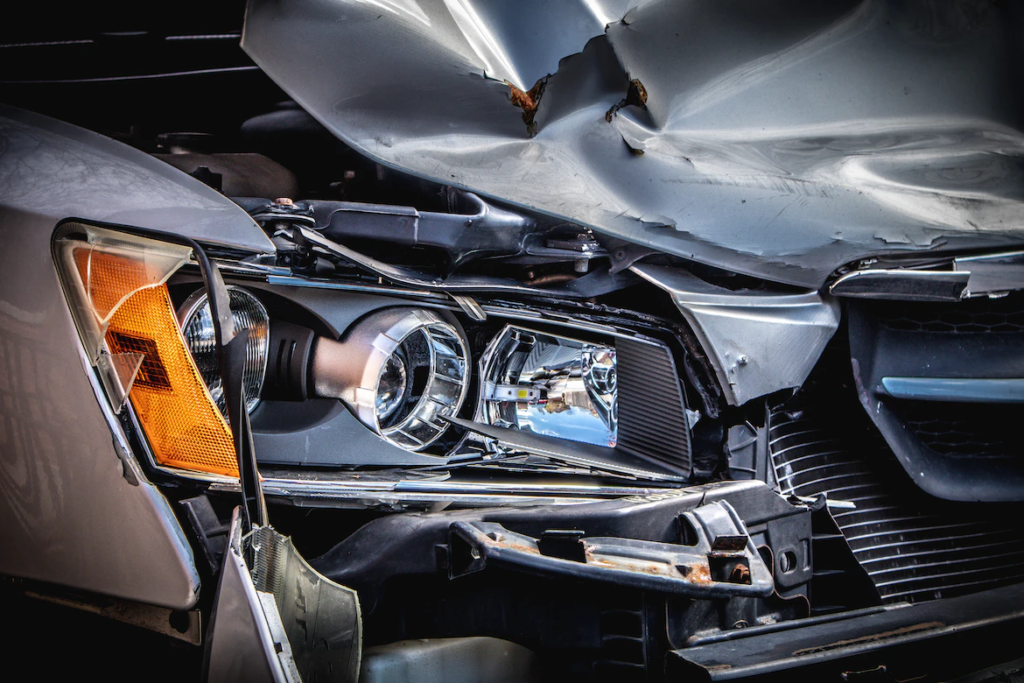 Image source: unsplash.com 
Health Insurance
Health insurance is general insurance that pays out money to policyholders who are admitted to hospitals for treatment. Furthermore, some plans cover the expense of treatment received at residence just before hospitalization or after release.  
With increasing medical inflation in various parts of the globe, purchasing health insurance is a requirement. Even so, before making your purchase, think about the different kinds of health insurance policies accessible, which are as follows:
Individual health insurance
Senior citizen health insurance
Group health insurance
Maternity health insurance
Image source: unsplash.com 
Travel Insurance
When discussing the various types of coverage policies, it is important to consider travel insurance plans. Such ensures a traveler's financial security while on the road. Compared to other insurance policies, this type only provides short-term coverage.
Depending on the company you pick, travel insurance can offer monetary assistance at varying moments like during baggage loss or trip cancellation. Listed below are the various forms of travel insurance plans. 
Domestic travel insurance that protects your finances while traveling. However, if you intend to leave the country for a vacation, such a policy will not assist you.
International travel insurance enables you to cover unforeseen expenses that may arise during your trips, such as emergencies, baggage loss, and passport loss. If you're leaving the country, ensure you get this type of coverage.
Insurance for Property Investment
Such insurance policies can cover any building or immovable structure. It could be your home or commercial space. If such a property incurs damage, you can seek financial support from the insurance company. Remember that this type of plan also monetarily protects the entirety of the property. The subcategories under this include
With this type of policy, you are safe from any financial liabilities that could arise as a result of damage to your home or its contents caused by fires, burglaries, storms, earthquakes, explosions, and other events.
If you operate a shop that generates income for you, you must safeguard yourself from financial obligations emerging from the same. If the liability arises from natural disasters or accidents, you can instantly start repair work to the shop with these plans.
This insurance guarantees that the office building and its contents are adequately secured in the event of an unexpected occurrence.
Image source: unsplash.com 
Insurance for Disability
You may believe that you only require disability insurance if you work in a hazardous environment. However, the majority of disabilities are not work-related. Arthritis, cancer, and diabetes are some leading causes of disability. For this reason, you should include disability insurance in your financial plan.

Insurance for Long-Term Care
Seniors turning 65 are likely to require long-term care at some point in their lives, be it in-home support for daily tasks or an extended nursing home stay. Long-term care insurance (LTC) can help cover in-home care, adult day care, and nursing home stays. Besides, it can help seniors take care of their long-term care costs, allowing them to enjoy life without relying on their children.
Final Thoughts
We all experience many unforeseen events in our lives. Everyone cannot prevent these events from taking place. I can, however, provide some degree of safety when such unforeseen circumstances occur. Insurance policies provide us with financial security in the case of a sudden event or tragedy. Understanding different policies coverage can help you determine the best one for you based on your situation and preferences.