The General Data Protection Regulation requires Mobile Apps to protect users' privacy and personal data. This means that they must limit how and where they share and access personal data, and they must take steps to ensure that they do not sell, transfer, or otherwise use that data. This information also includes location data and other sensitive information. Developers must ensure that they have a solid data security framework to protect user information. This will prevent data from being stolen and misuse.
The California Attorney General has issued guidelines for the privacy of mobile applications. These guidelines are not yet mandatory, but are a good start. The goal of these guidelines is to give consumers more control over their personal data. These guidelines are design to be forward-looking and creative while not encumbering the innovative mobile platform or app developers. The OTA requires that all apps do not access sensitive data unless it is necessary for core functionality.
Apps Adhere the Law
The US federal and state regulators have made app developers the primary responsible parties for ensuring that users' personal information is protect . However, this framework does not place any specific legal obligations on mobile app developers. Various state and federal laws govern informational privacy, so developers must take steps to ensure that their apps adhere to the law. To help consumers protect their privacy, the OTA recommends that apps include a short-form privacy notice.
Self Audit of Their Privacy Policies
In addition to the OTA guidelines, mobile app developers should perform a self-audit of their privacy policies. They should know how they will collect and store personal information, and what types of information they are require to disclose to users. They must be aware of the GDPR requirements, which require active and informed consent from users. Many apps previously assumed that their users had given consent when signing up for their apps, so they could not be sure.
Third Party Services
OTA recommends that app developers implement privacy policies and short-form privacy notices. In addition, these privacy notices can be contextualize by using third-party solutions. As an example, Android apps often ask users to sign up for a third-party service. The OTA also suggests that app developers implement preference management tools. These tools are useful for creating customized privacy policies and privacy notices. If you have any doubts about the GDPR requirements for mobile apps, consider using an OTA-approved provider.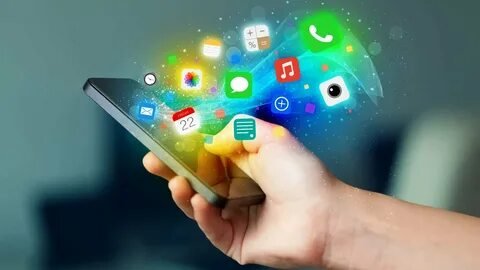 Provide a Privacy Notice in App Settings
Mobile Apps must adhere to the data-privacy guidelines. The general data protection regulation requires app developers to adhere to best practices and implement a comprehensive privacy policy. In the United States, the Attorney General recommends that Mobile App Development Company make sure to provide a privacy notice in the app's settings. The Privacy Notice should include a link to the privacy policy and an opt-out button. It must also be clear that users can delete their personal information at any time.
Privacy policies must be clearly state in the app's privacy settings. The Privacy Policy should include similar information as an email subscription box. A user must also be able to revoke consent and refuse to allow their personal information to be use by the company. Additionally, mobile apps must provide a mechanism for users to edit and delete their personal information, such as email addresses. They should also provide an option for users to remove or edit their personal information
Privacy on the Go
The California Attorney General has recently released guidelines for mobile privacy. The guidelines, entitled Privacy on the Go, are a joint effort with major mobile app market companies. They aim to provide forward-looking and creative solutions for consumers while not burdening mobile platforms and developers. Although the guidelines are not mandatory, they can be helpful to protect the rights of their users. There are many ways to protect personal information, including through third-party applications.
Conclusion:
The general data protection regulation provides various rights for individuals to control their personal information. The general data protection regulation provides several rights to a user, including the right to request erasure, access, rectification, and object to the use of their personal information. Novateus apps development company makes sure their users are aware of these rights, which are provided by the general data protection regulation. They must provide a simple mechanism that allows users to edit their data and opt out if necessary.