Hair extensions can unlock a whole new world of styling options you may have never dreamed possible with your hair. You'll never have to think, "My hair is not long enough" or "my hair is too thin" again.
If you have short hair or thin hair or want to achieve extra volume, extensions will give you everything you need to create all your favorite hairstyles and can even be used to add new colors to your hair. Hair extensions can give you the best hair you need to create all your favorite hairstyles. This blog will find cool hairstyles you can create using your new hair! Are you ready for an aesthetic overhaul? Bring it on!
Mermaid Waves
Want to give your hair a magical mermaid twist? These mermaid waves will make Ariel jealous, and they're super simple to achieve too! With length and volume-enhancing hair extensions, take your locks to the next level with a hair spray for a stunning, sun-kissed summer hairstyle.
To create the perfect wave, we suggest investing in a waver tool — this will guarantee easy waves that scream beachy-boho chic without the need for pulling, rolling, or twisting your delicate strands. These waves will guarantee easy, bouncy waves that scream beachy-boho chic without the need for pulling or twisting your delicate strands. Just remember to use heat protectants before styling your hair!
Dutch Braids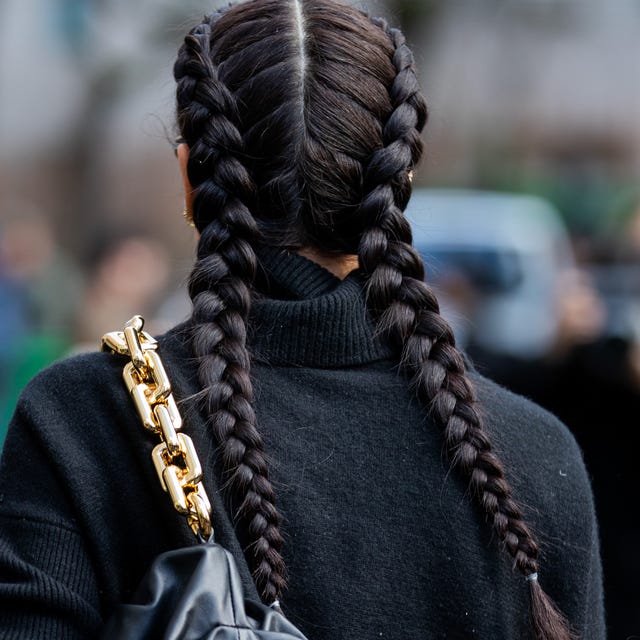 Dutch braids have been popular since the last decade when they took over the Internet with their cousins—the French braids. The double braid is the queen of hair extension hairstyles because of its intricate design and the required volume; it requires crossing strands underneath to give the braid a stunning 3D effect.
With additional hair, it's much easier to create show-stopping braids that make every day feel like a fashion shoot. Check out our step-by-step tutorial on braid hair extensions for tips on creating this timeless style.
Hollywood Waves
Have you ever dreamed of those flowy, romantic tresses – as seen in vintage models? Well, not only they're still in use – it is, in fact, a famous choice for many contemporary vintage models, brides, and casual occasions.
If you're looking to stun your audience with an elegant, gorgeous tape in hair extensions hairstyle that doesn't imply having to work out an updo (let's be honest, that's not for everyone!), let your hair down and style them in classy Hollywood waves.
The Retro Ponytail
The "ponytail," a retro hairstyle inspired by Bella Hadid, was all over Instagram for a while and even made its way on the red carpets. Bella Hadid helped bring the retro ponytail to the forefront of hair trends when she wore it in her brand-new ad campaign for H&M last year. Other celebrities and influencers didn't take long to notice, replicate and promote this cute hairstyle.
The ponytail is a nod to the 90s casual updos with the sleek, shiny look typical these days, a deep side part, and sleek bangs that frame your face nicely. The hairstyle has been around for a while, but now it's everywhere. You can always use clip-in ponytail hair extensions if you want to wear a ponytail, but your hair isn't long or thick enough.